November 9, 2019
Veteran's Day 2019: Remembering the Service and Sacrifice
On the eleventh hour, of the eleventh day, of the eleventh month of 1918 an armistice was signed between the Allies and Germany was signed, ending World War I. The next year Armistice Day was observed for the first time on November 11, 1919. President Woodrow Wilson proclaimed the day should be "filled with solemn pride in the heroism of those who died in the country's service and with gratitude for the victory".
We in the UAW honor we honor our veterans and offer support through our Veterans Department and local Veteran's Committees. The sacrifice of our veterans is something that should never be taken for granted or forgotten. The beaches of Normandy, the villages of France, "the shores of Tripoli", the jungles of Vietnam and deserts of Iraq all hold the blood of our brave men and women who have served this country. They did their duty and followed orders to defend our America.
Our veterans did the hard things to preserve our way of life. They missed birthdays, deaths, first steps,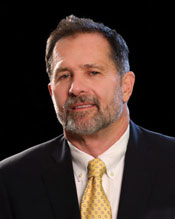 special occasions and millions of events that we all take for granted. On this day we celebrate the sacrifices and service they made for each of us. May we never take for granted these sacrifices and always give our service men and women the recognition and honor they deserve.
After World War II our veterans returned from the war and rejoined the workforce and helped build the greatest economy the world has ever seen. They built the cars, made the steel, and manufactured the appliances that fed the American machine. Their service continued still filled with solemn pride and service. They raised families, built communities and paved the way for another generation to step forward.
Along the way we made promises to our Veterans. In 1944 The Servicemen's Readjustment Act was passed- better known as the G.I. Bill- to offer educational opportunities for our returning veterans, low interest loans to start a business, low cost mortgages and unemployment assistance until they could find jobs. These men and women had seen their lives disrupted and we owed it to them to assist with their reentry into a world they had left to defend our way of life.
Today we often forget that we are still feeling the effect of the War in Afghanistan, which by the way is the longest military conflict in our nation's history. In the war's sixteen year history over 2.7 million of our service men and women have served in combat zones in Afghanistan and Iraq. Over half of those have been deployed to the area more than once. Our Veterans Benefits are needed now as much as ever. It is important that we honor our veterans on Veteran's Day- but we must support them the other 364 days a year as well. Our debt to our veterans is immeasurable and we should never stop fighting for them.
Each year we have about 250,000 of our soldiers transitioning back into civilian life. They need housing, food and shelter. Each will need a job, health care and the basis necessities of life.  These veterans need support of our social safety net. It seems today that many of our elected officials seem determined to unravel that safety net, while at the same time claiming to support our veterans. Here are a few numbers that show how important these programs are to our veterans:
Food Stamps- 1.5 million veterans
Medicaid- 40% of all working age veterans rely on Medicaid for health care. Otherwise they would be uninsured.
Social Security – there are 9.4 million veterans on Social Security
Disability – In 2018 4.7 million – or 25% of our veterans were disabled. Of the Gulf War veterans, almost 20% suffer from PTSD (Posttraumatic Stress Disorder). This makes employment difficult for these veterans.
Each of these programs is important to our veterans. We need to make sure we protect them for all Americans and especially our veterans. Many of the programs for veterans have been attacked in Washington, but these are promises we have made to our service men and women and they must be defended.
This Veteran's Day we should all pause to recognize the service and sacrifice made by our veterans. The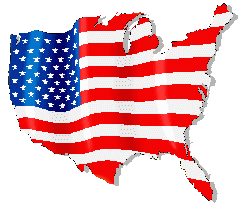 parades and tributes are important and we should all support them. However, Veteran's Day should be every day not just once a year. Honoring our veterans also includes fulfilling the promises that have been made to them. We should always fight for these programs that so many of our veterans depend on for their quality of life every day.
In closing, on behalf of the Region 8 Leadership and Staff, I would like to think wish a happy Veteran's Day to all of our Region 8 Veterans and thank them for their sacrifice and service. We salute you and promise to always fight for your rights and benefits.
In Solidarity,
Mitchell Smith
UAW Region 8 Director