November 06, 2018
Veteran's Day 2018: Honoring Our Veterans
On November 11, 2018 we will once again observe Veteran's Day. This holiday recognizes America's heroes, who have placed themselves on the line for our freedoms. For close to 250 years, we have been protected by our armed forces that placed duty ahead of their own wellbeing.
The UAW has a long-standing tradition of supporting our young men and women in uniform. Many of our members has served in the armed forces and returned home to work in the workplace and serve in their communities. Prior to World War II, UAW President Walter Reuther went to his friend President, Franklin Roosevelt and suggested the government to identify which automotive worksites could be converted to manufacture the arsenal of democracy should the United States end up in the war. President Roosevelt told Reuther to look at the worksites and submit a report. Utilizing the help of UAW machinist, Reuther created the "500 Planes A Day" plan and presented the plan to President Roosevelt. Reuther's plane became a reality when the Japanese attacked Pearl Harbor.
In Louisville, Kentucky, UAW Local 862 members found themselves switching from automobiles to building Jeeps for the Willy Corporation. Local 862 members-built Jeeps that were tested and then packaged in wooden boxes and shipped all over the world to support the effort. The plan also produced Navy bomb carriers and olive-green trucks to carry heavy munitions. All told Local 862 members built 43,000 vehicles for the military between 1942 and 1945.
It was the UAW's pride and privilege to support the efforts of our greatest generation as they fought to stop the spread of evil and tyranny across the world. Since then our fighting men and women have laid down their lives in Korea, Vietnam, Kuwait, Iraq and Afghanistan to protect our freedoms and way of life. On this Veteran's Day, we all join together to honor their service and sacrifice. We remember on the holidays they have missed, the deaths, the births and all other life defining moments. They placed the needs of this great nation ahead of their own. May we never forget their sacrifice and always honor their service.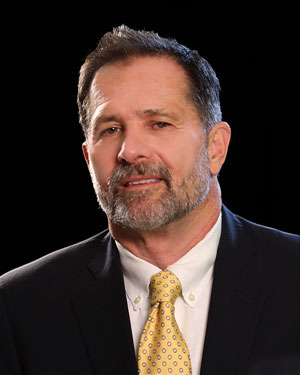 One way we can honor our Veterans is to make sure they receive the benefits they deserve when they return home. When politicians attack benefit programs, they often attack our veterans. In 2015 a study showed that one in four veterans participated in SNAP benefits. When we cut funding to supplemental food programs and to those with disabilities, we hurt our veterans. We have 5.3 million veterans who have disabilities our veterans are affected greatly. There is even talk in Washington about cutting the GI Bill and the training programs are veterans are promised when they return home.
This Veteran's Day, we all should stop and pay tribute to the men and women of our Armed Services and those who have served so bravely. We must remember their service every day and stand together to protect the benefits they have earned. Our veterans kept their commitment to their vows and we should make sure our elected officials honor the commitments we as a nation have made to our veterans.
To all our veterans, we salute your service and thank you for your sacrifice.
Mitchell Smith
UAW Region 8 Director