Remembering Dr. Martin Luther King, Jr. – The Beacon of Hope
On January 5, 2020, Rev. Raphael Warnock was elected as United States Senate for the state of Georgia. This was a historical win, because Rev. Warnock will be the first African American Senator to serve for Georgia. Blazing a trail is never easy, but that trail began with the work of Dr. Martin Luther King, Jr.
Dr. King was a tireless advocate for the fair treatment of all people. He firmly believed in Lincoln's statement that all men are created equal. King knew that change had to start somewhere, and it would not come quickly, but then the journey of a thousand miles begins with the first step. Dr. King took that first step as a beacon of hope and a desire for a world where all children could stand hand and hand and be judged solely on the content of their character.
In 1963 Dr. King gave his famous "I Have a Dream" speech on the steps of the Lincoln Memorial. 250,000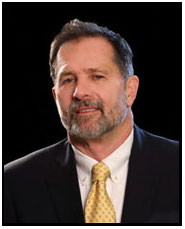 people gathered to listen to what would become one of the greatest oracles in the history of America. Few realize, this speech was written at the UAW's headquarters in Detroit. As Dr. King was preparing his "Walk to Freedom" march in Detroit, he worked in an office at Solidarity House provided by UAW President Walter Reuther. It was there the "I Have a Dream" speech was penned.
You have to wonder if Dr. King realized that 49 years later an African American would be elected president. Or that almost 60 years later we would have our first African American female Vice President or Georgia would elect their first African American Senator. Seldom do people plant a tree that will never grow tall enough to shade them. That is the true definition of caring to do something only others will benefit from. Dr. King once said "Faith is taking the first step even when you don't see the whole staircase."
As we remember Dr. King this week, I think we should take this quote to heart. The future belongs to the young and every day we must ask ourselves are we taking the steps to benefit the end of the staircase? Dr. King took the stand, did the work and held true to the vision of the future.
You may say "I cannot make a difference" but you can in your community, in your church, in your
workplace and in your home. Not all victories have to be a Senate seat, because we also need victories in the hearts and the minds of the people around us. Dr. King said, "If I cannot do great things, I can do small things in a great way." Sometimes it is something as simple as a kind act, a smile or taking a stand to support someone who needs it. Be that beacon of hope for someone else and keep the path open.
Our country is at a crossroads and each of us must decide if we will stand with hate or stand with love. As Dr. King said "I have decided to stick with love. . . . Hate is too great a burden to bear." We can never let hate win; the cost is too great. The days ahead will be a challenge, but we must walk in the steps of Dr. King and be that beacon of hope. Our democracy, our country and our way of life depends on it.
Mitchell Smith
UAW Region 8 Director