UAW Local 1853 Springs into Action To Help Tennessee Flooding Victims

Today, a small group of our members gathered the donations for the flood victims in Waverly, TN. The amount of donations required 4 vehicles to transport along with a trailer. The generosity from 1853 is always amazing!
All of your donations couldn't have gone to a greater cause. As you can see from the images, the devastation caused by Mother Nature's wrath was catastrophic for the citizens of Waverly. It is hard to put into words what we saw today, as it is usually something you only see on the news.
However, they are overwhelmed with support at all churches, and the National Guard Armory where we dropped off donations!
A special thank you to Dave & Sherry Barger for the use of their truck and trailer. Another special thank you to Dez Cavanaugh for organizing the donation drive. Last but certainly not in the least, a special thank you to Holly, Holly's daughter - Ally, Kim, and Surer.
Thank you 1853, and in solidarity!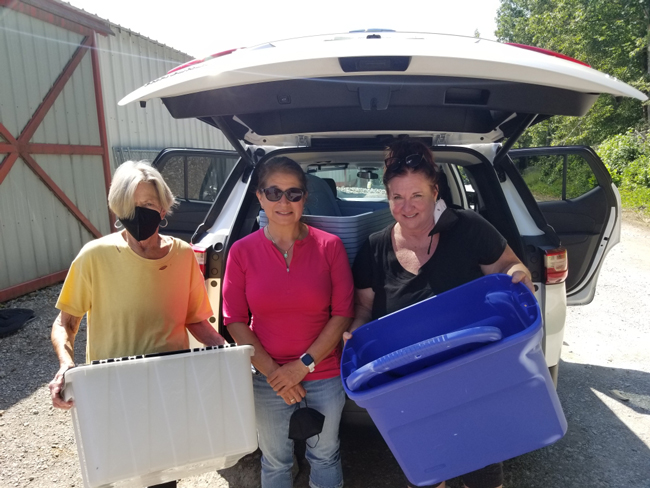 Kay Ashley Christie Medina Nancy Minella brought totes to a bunch of homes in an effort to help with clean up and sorting